---
The men's squad at Oxford Brookes is without question the best university rowing program in Europe, and is pushing to become the best program in the world.
Head coach Henry Bailhache-Webb has engineered the men's program's continued rise to the top over the last 12 years. The program itself is designed to prepare athletes for the Senior team at the top end, and to work perfectly around a student athlete's academic timetable – this balance of academia and rowing builds students with focus, drive, commitment and character.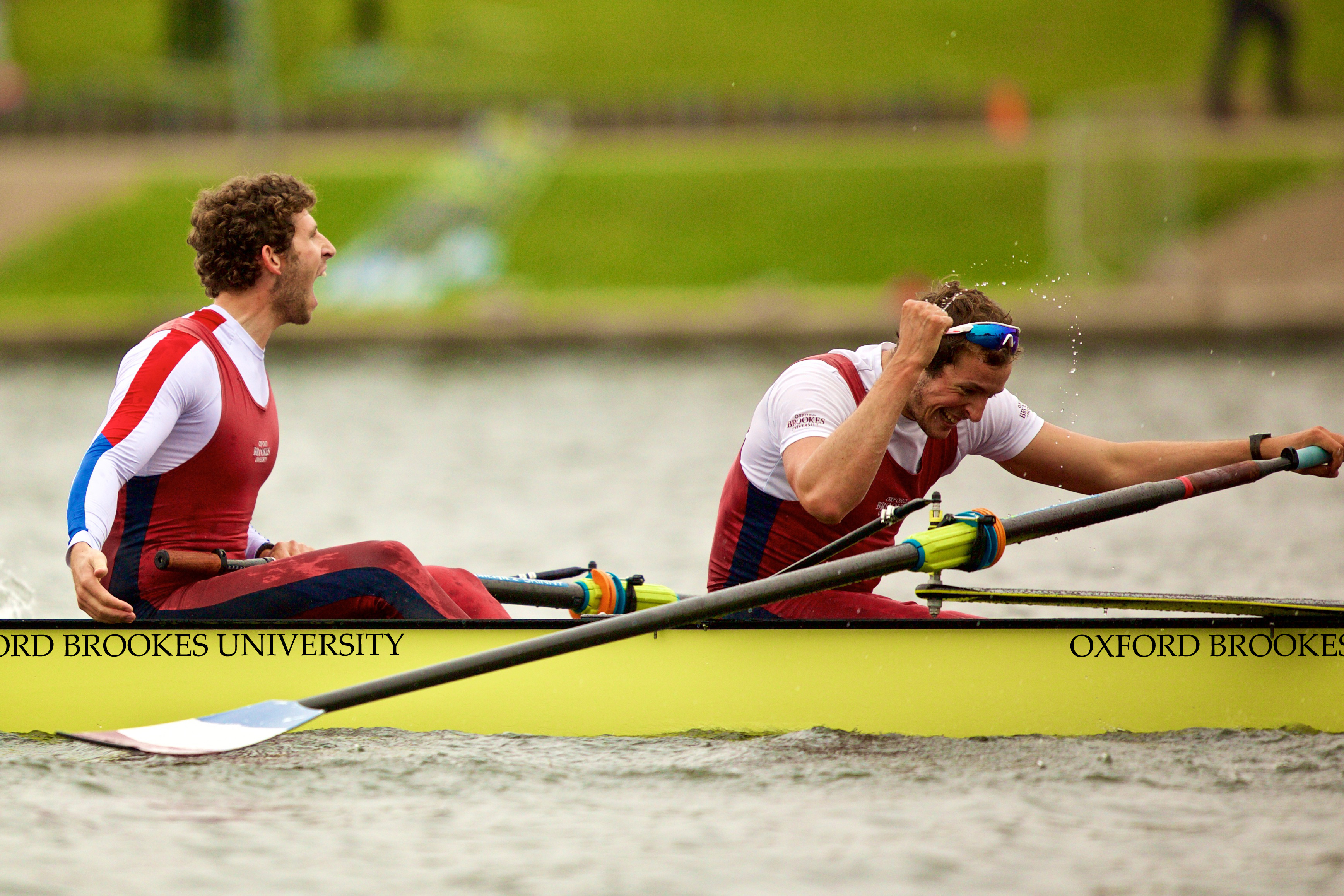 ---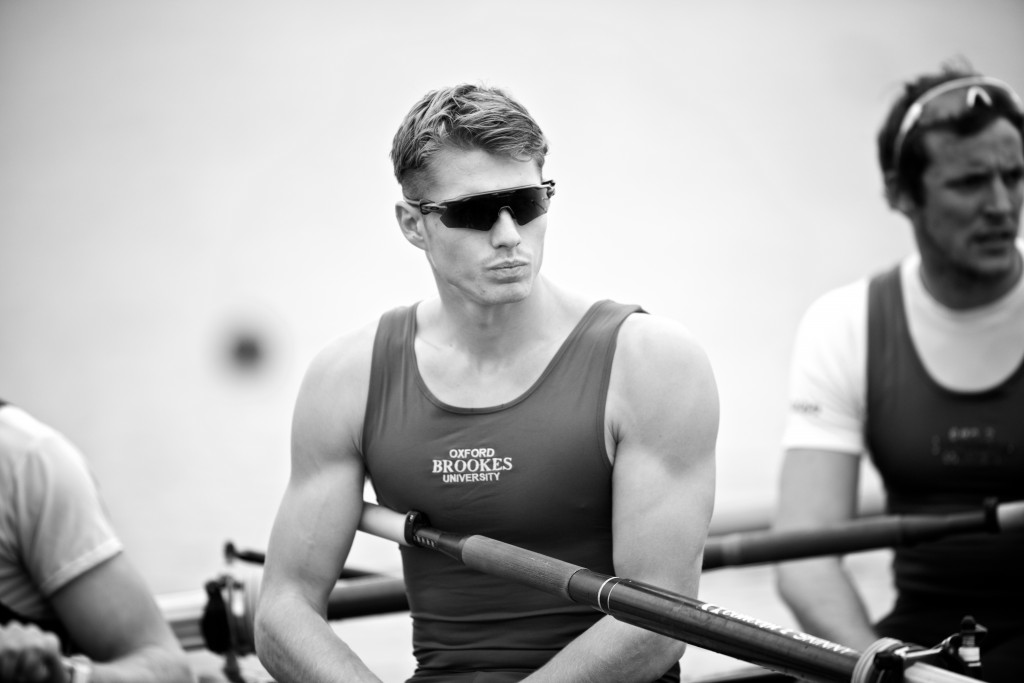 BROOKES|Rowing has a long history of developing athletes to Henley-winning, U23 and Olympic standard – Rory Gibbs came to Brookes in 2012 from Millfield School, with barely 4 months of rowing experience and a 6:40 2km score. 7 years later:
Competing in the Team GB Men's Olympic Four in Tokyo 2020 Squad, placing 4th place

5:53 2k ergo

Senior World Championship Gold medal – 2022


Senior World Championship Bronze medal – 2019

Represented GB twice at U23 level – 2015 & 2016

1st at the Head of the River Race – 2016, 2018 & 2019

Won the Stewards' Challenge Cup at HRR – 2019

Won the Ladies' Challenge Plate at HRR – 2017 & 2018

Won the Temple Challenge Cup at HRR – 2016
Brookes is a proven centre for athlete development, despite the level of experience you may have when you arrive.
---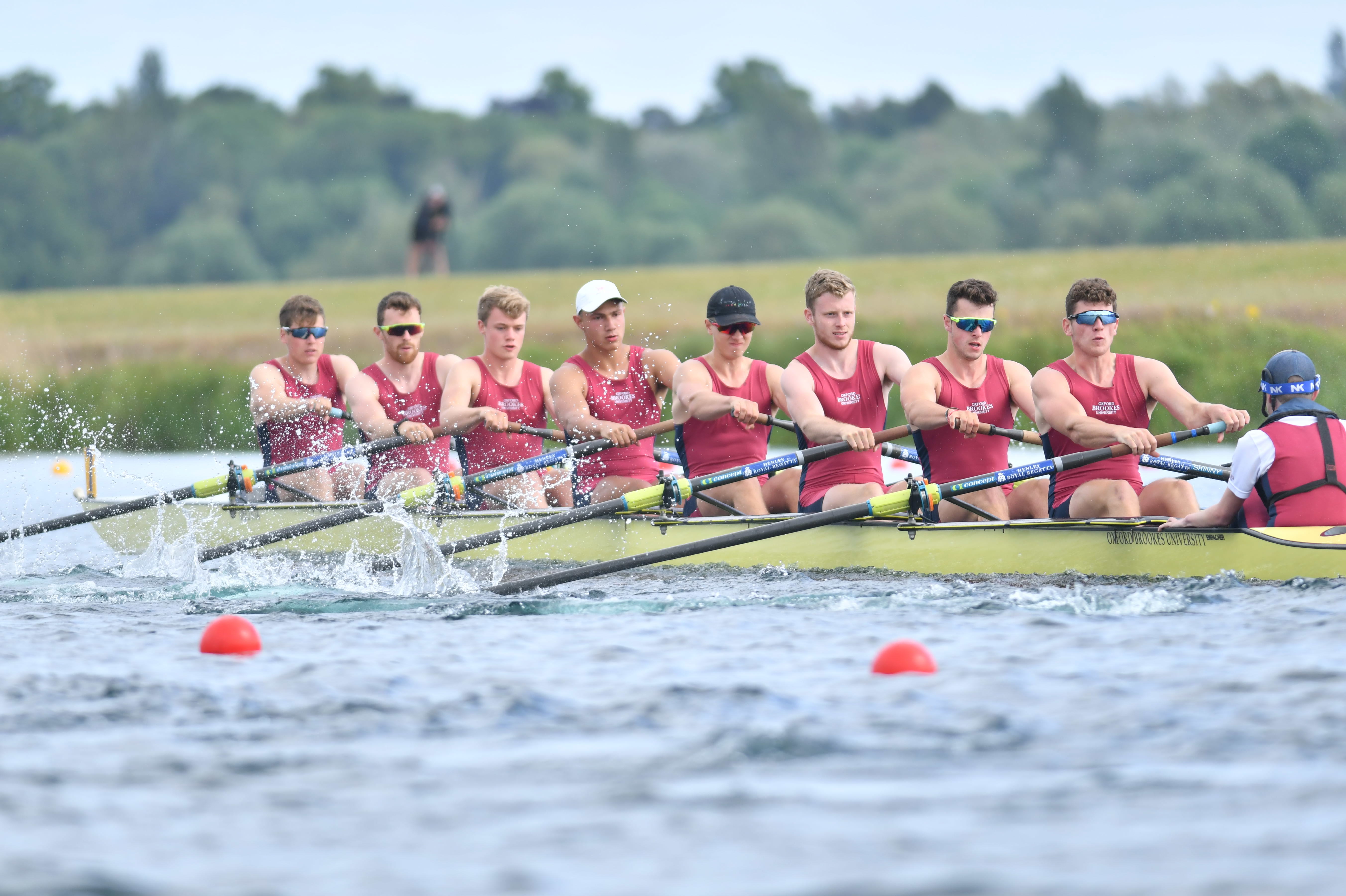 ---
"Ever since I was at school, I always wanted to join Brookes. Watching the crews race at Henley Regatta made me see what an amazing programme it was. I joined Brookes in 2017 after I won Bronze at Junior Worlds in the 8+. I came to Brookes with the aim of stepping on with my rowing to hopefully become a U23 World Champion, to eventually make the Senior Team and to win Henley Royal Regatta. Since arriving at Brookes, after many tough sessions I have won the Temple Challenge Cup and become an U23 World Champion in the Mens 8+, both in 2019. Yes, the training is tough, but it shows that the hard work put in pays off in the end.
Training at Brookes has enabled my physiology to develop but mostly my mental strength – it is just a case of believing and wanting to get the most out of yourself. The environment is amazing. You just have to step into the gym to see what I mean – everyone working towards the same goal."
Henry Blois-Brooke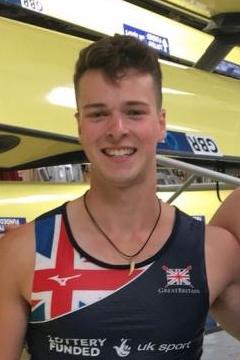 Ben Hinves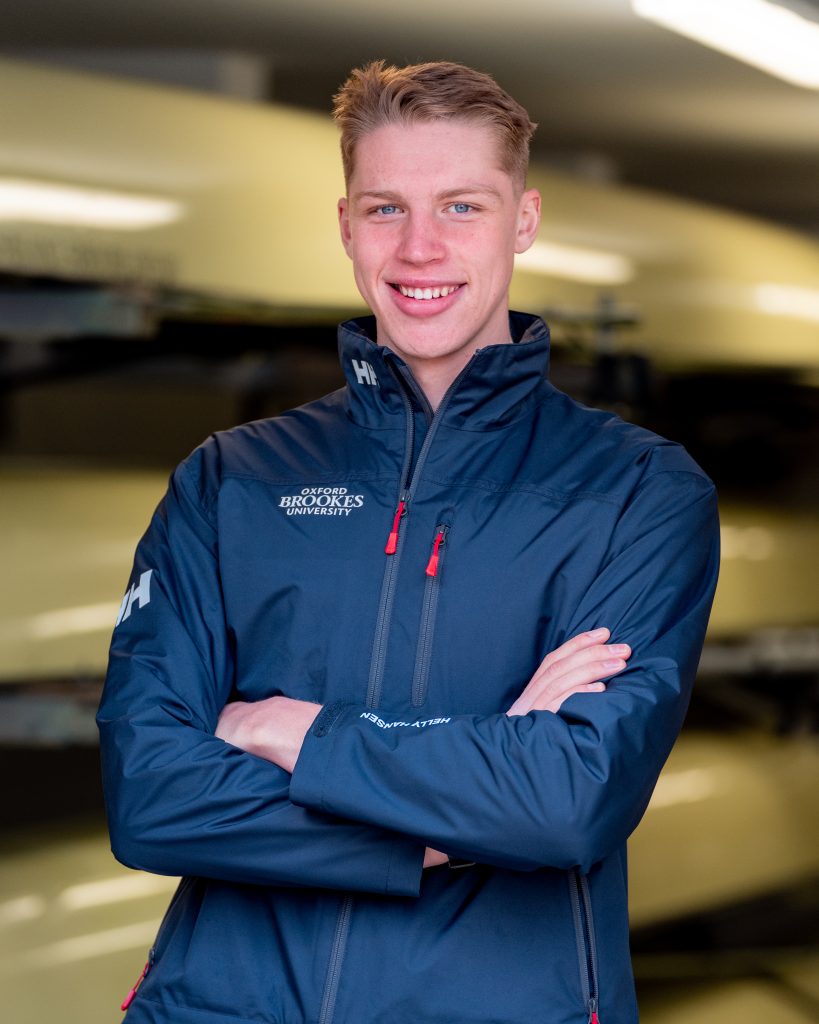 ---
I chose Oxford Brookes after my junior career having heard about the successes of Brookes at Henley. Having come from a smaller club that had tried and failed to qualify for Henley two years running it seemed like just the right place to accomplish my goals.
Three years on, I have done just that and more having the opportunity to represent GB at World and European U23 championships as well as winning at Henley. Brookes also gave me the opportunity to row with some of the best athletes in the country who have inspired me hugely and gone on to do hugely impressive things. I have also really loved the city of Oxford and the opportunities being in such a place has given me outside of rowing.
---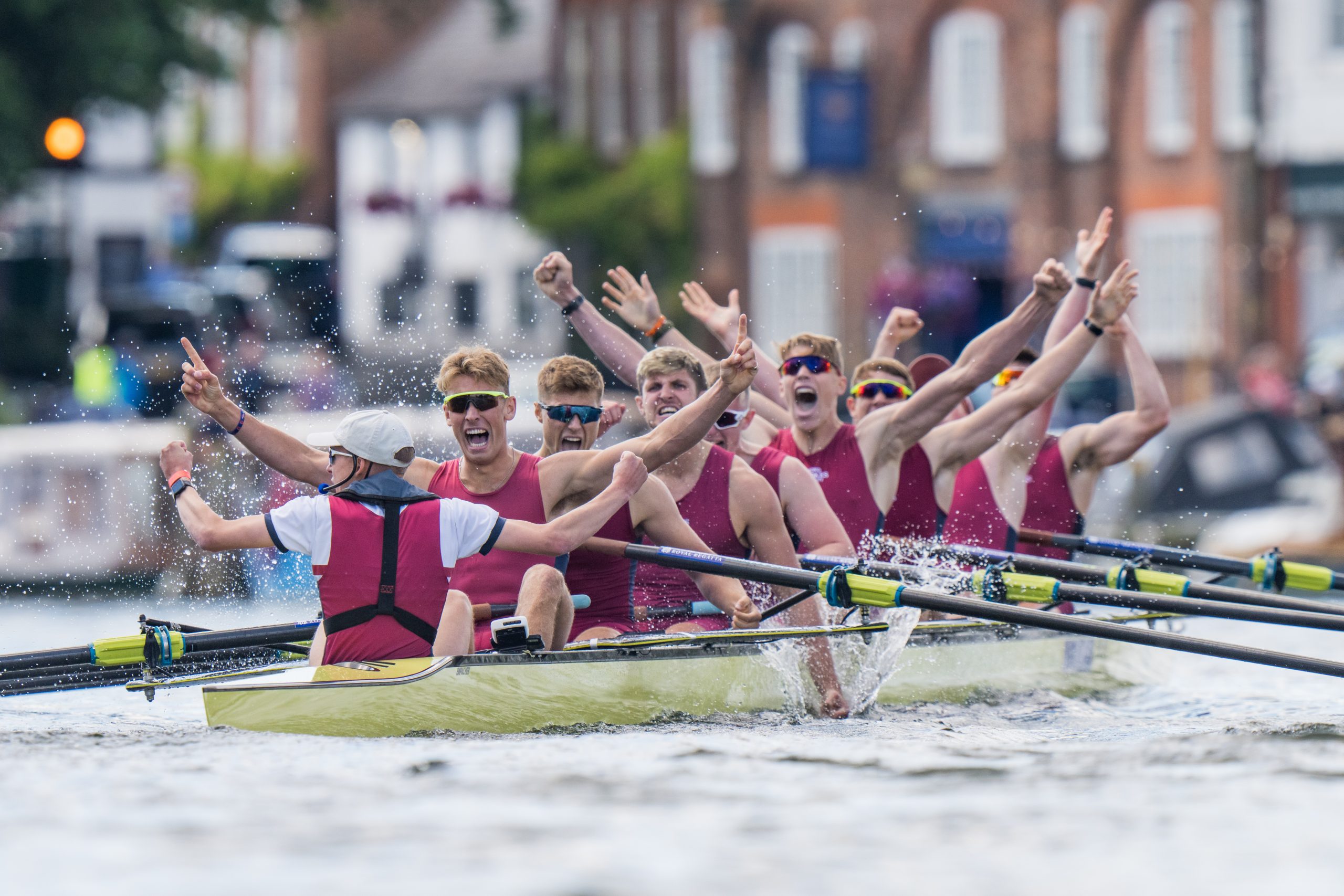 ---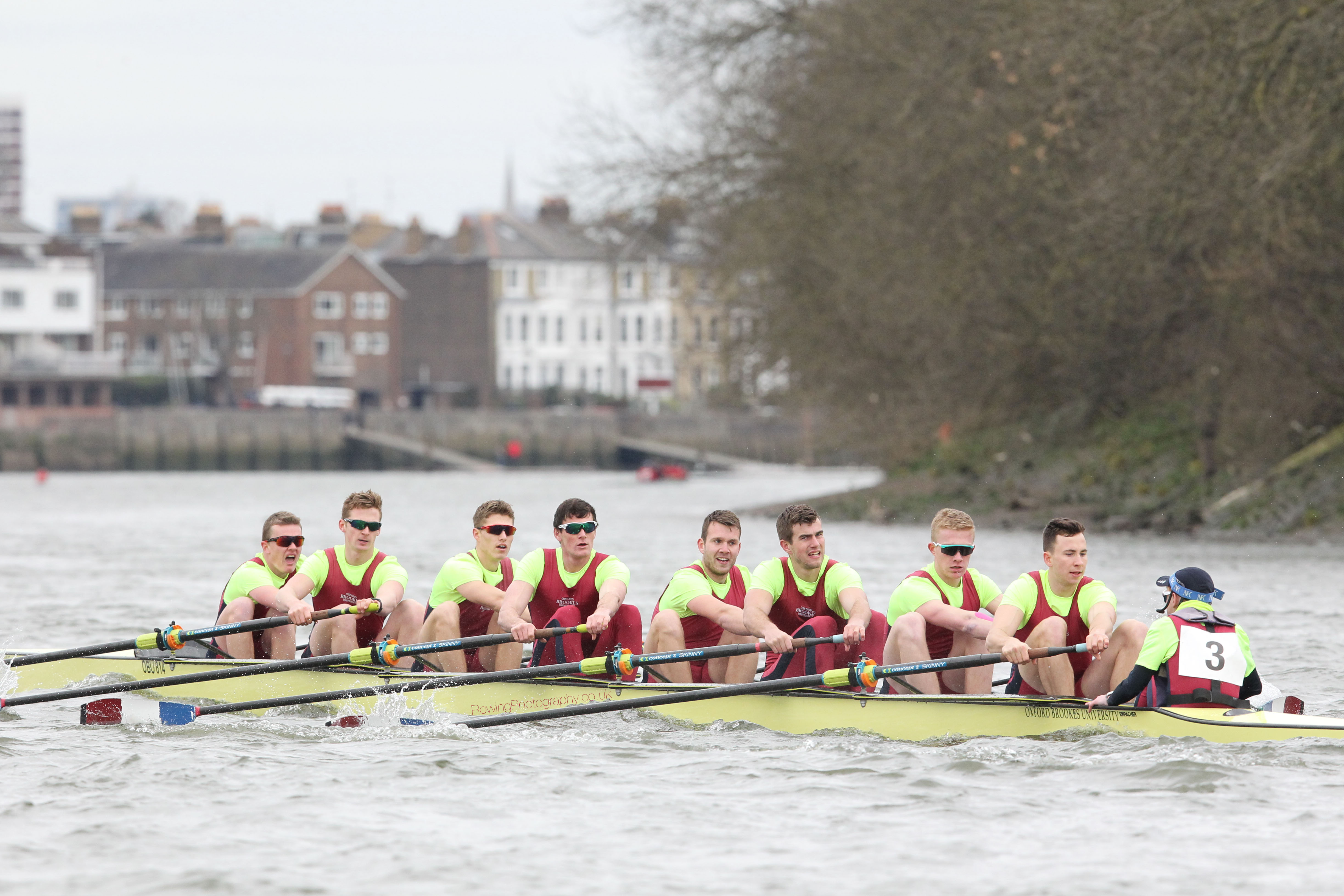 ---
"I came to Brookes with the ambition of stepping on with my rowing. In my first year, I watched that crew win the Temple in 2014, and saw first hand what it takes and what standard you need to be.
The size of the squad allows you to see what you need to do to become successful – I have never lost at BUCS Regatta, won the University pennant 4 times at BritChamps, won the Head of the River Race, won the 2016 Temple Challenge Cup and raced at the U23 World Championships. I don't believe any other program in the world would have taken me from the standard I arrived at, to the standard I am now"
Michael Glover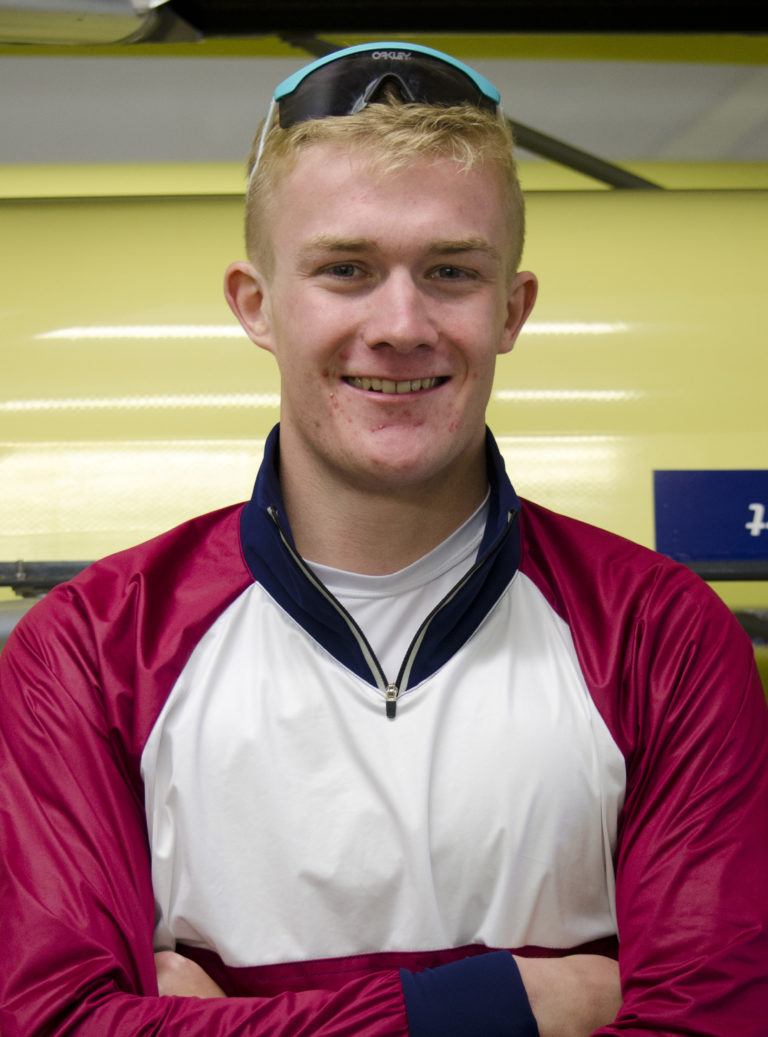 Jake Wincomb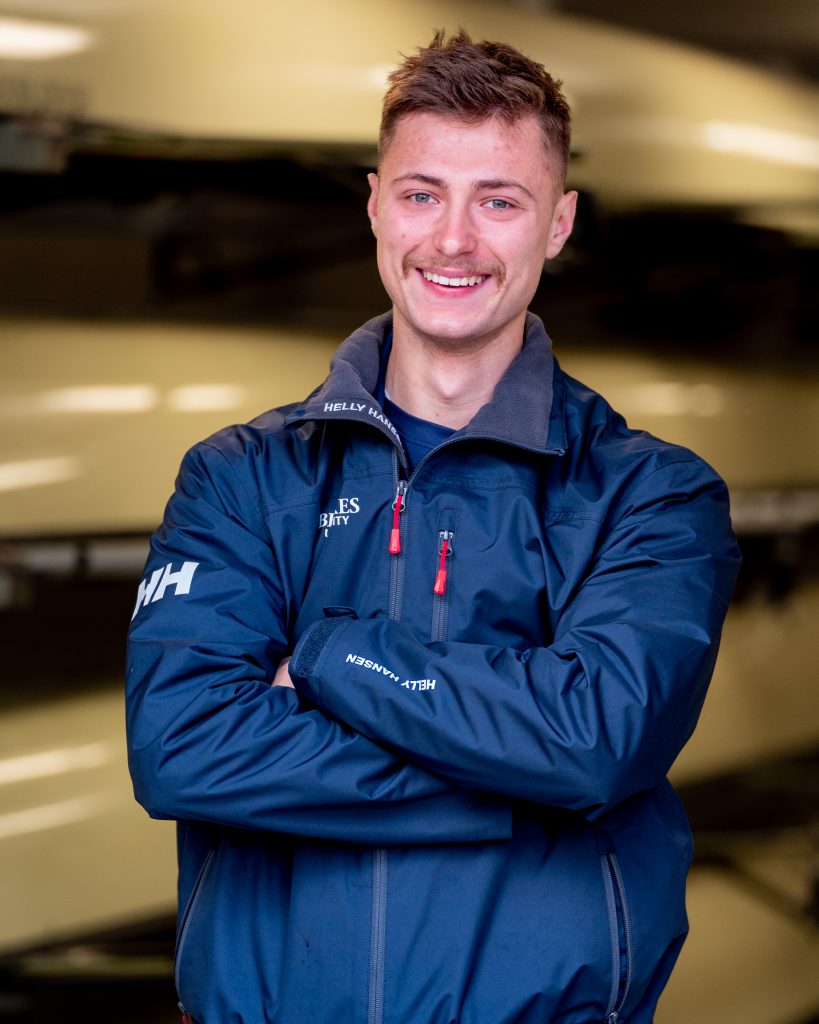 ---
Joining Brookes was definitely the right choice for me. I wanted to push further with my rowing after finishing school and the disruption caused by COVID. Brookes gave me the facilities to improve my rowing. The training is the perfect balance of tough and enjoyable with the best equipment and coaching team you could ask for. Learning from some of the older guys who have achieved huge results has helped me understand what we are all capable of. The same applies academically, since coming here I've managed to surprise myself with what I can achieve if I put in the effort. Overall I've learned that hard work really pays off!
---
Louis Nares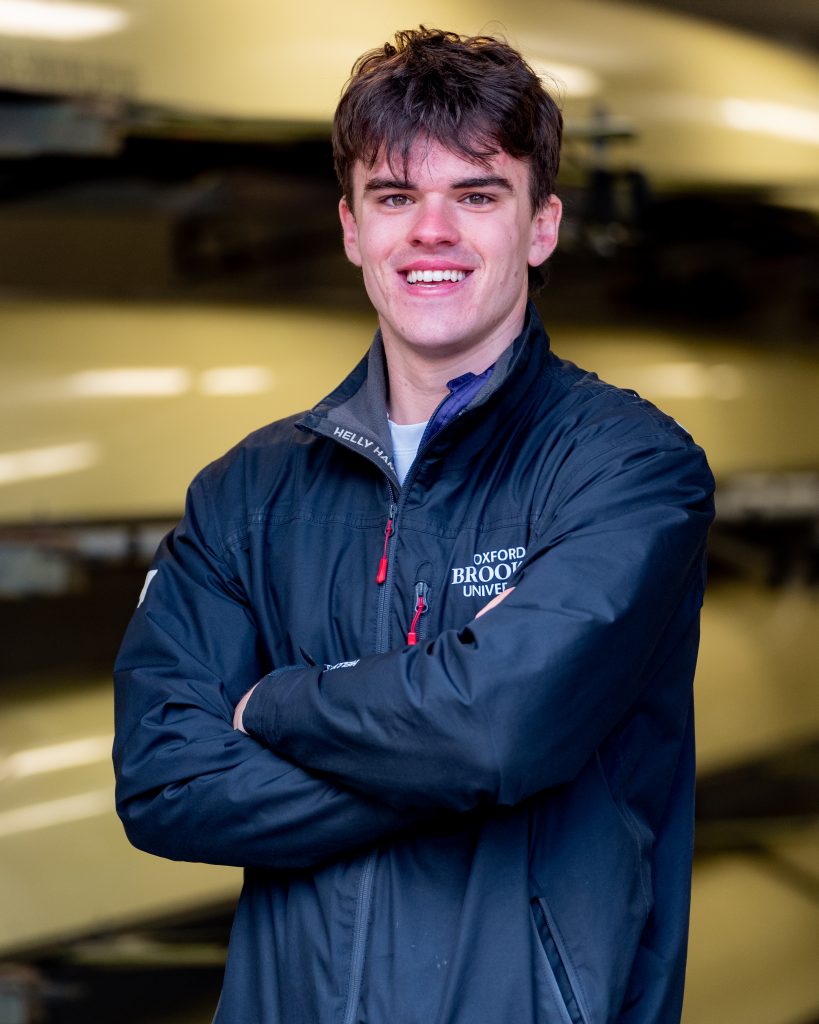 ---
During my time at school I had always looked to Brookes in awe of their success, not knowing quite how it was achieved. Joining in September 2020 would have been a challenging time at other clubs, however, the team culture at Brookes made the reason behind the success abundantly clear and enabled myself and other first years to progress at rates we could only have dreamt of previously.
Since then I have achieved my schoolboy dream of winning Henley in the Prince Albert Challenge Cup and also had some success winning bronze at the U23 European Championships in 2022, whilst making friends for life along the way.
---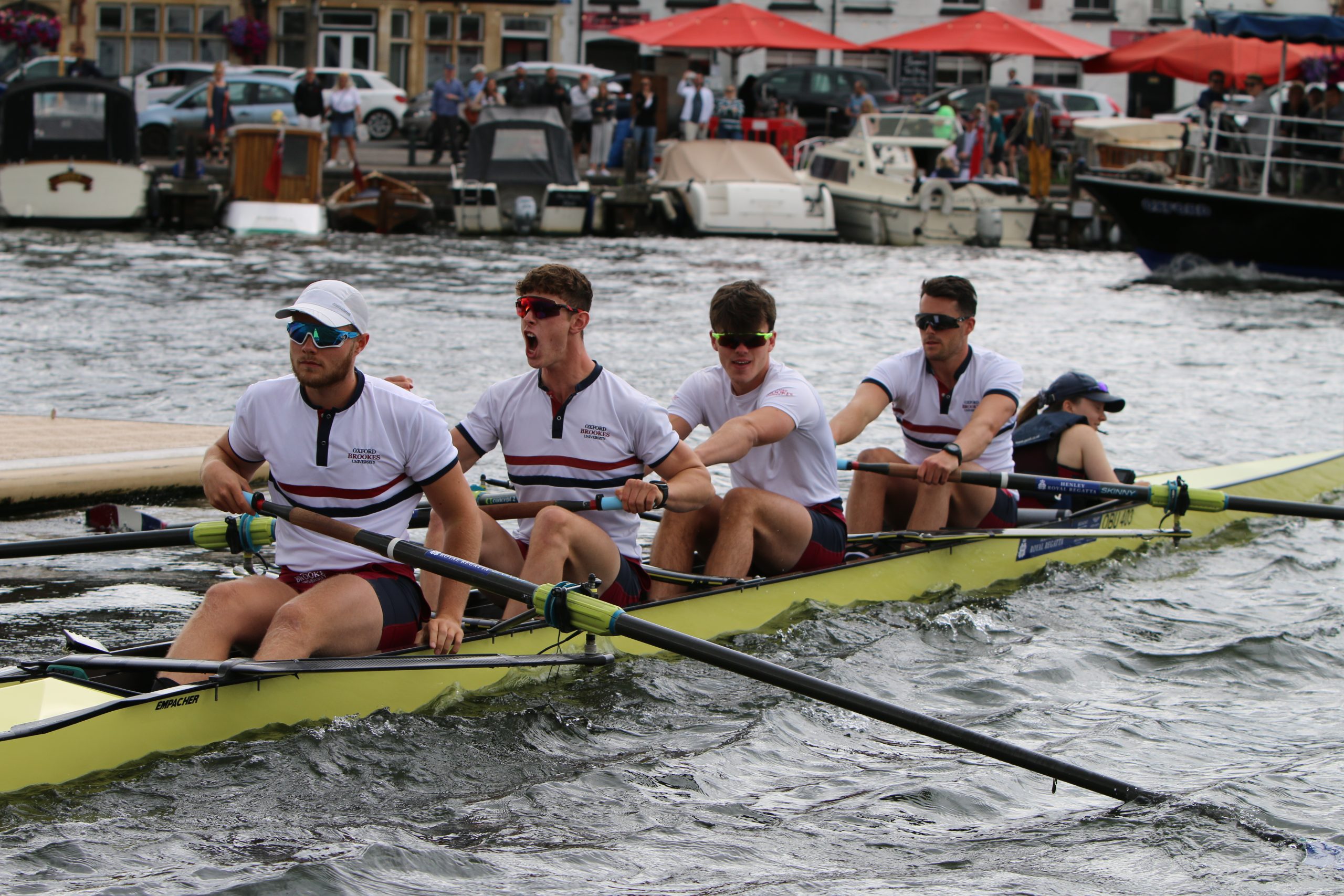 ---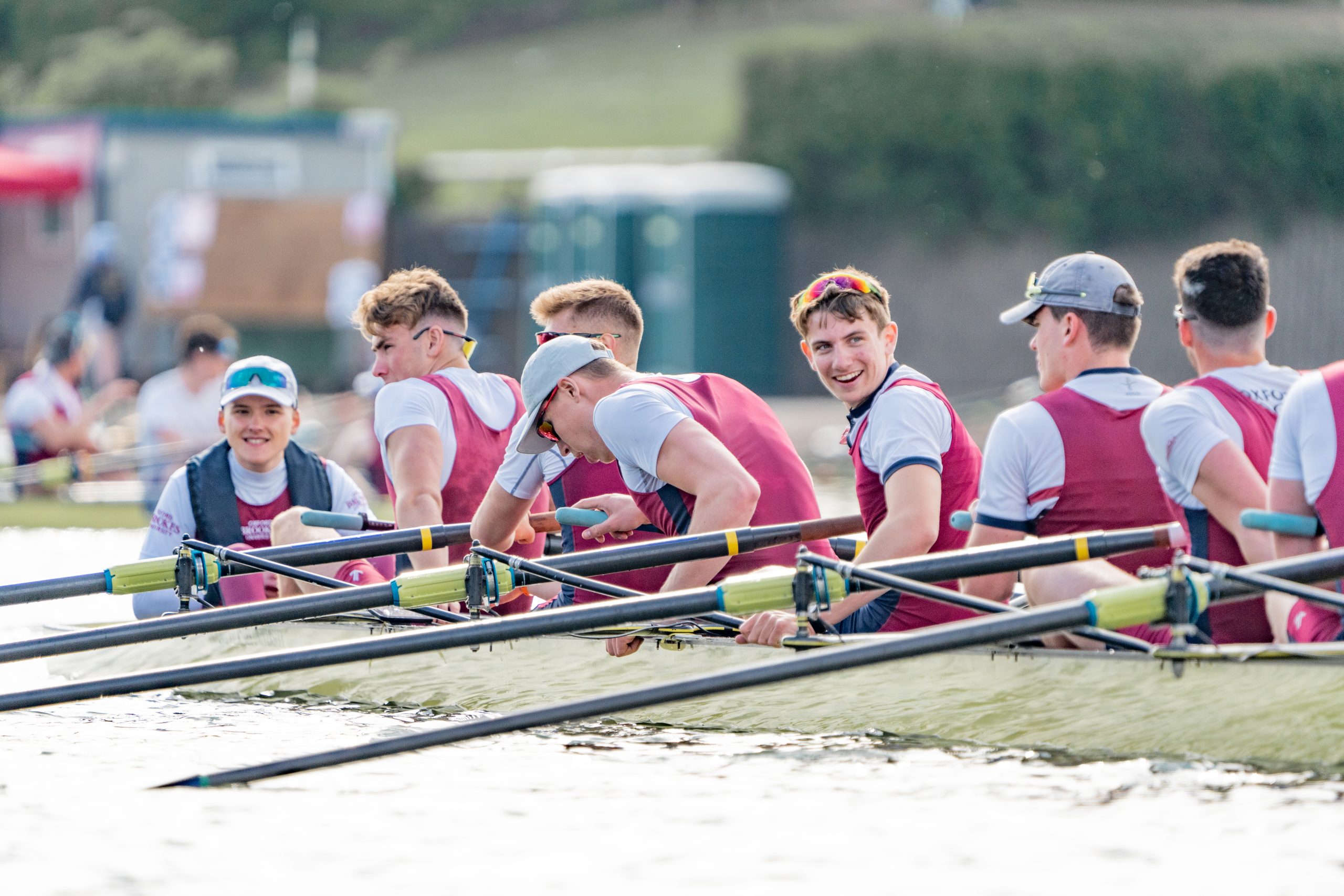 ---
I was inspired to join Brookes after watching the team at Henley Royal Regatta in 2019, winning both the Temple Challenge Cup and the Ladies Challenge Plate. I joined Brookes in 2020, with the ambition of winning Henley Royal Regatta and representing GB at U23s. After missing out in my first year, losing in the Prince Albert Challenge Cup semi-finals, I was fortunate to compete in the Temple Challenge Cup in 2022. After a huge season of training with the disappointment of missing out the year before, Brookes won both the Temple and PA in the same year; a regatta first.
All of my teammates and my own success is down to the atmosphere embedded throughout the club; the environment  created by the coaches manufactures a team that is hungry to make the best of themselves and that is OBUBC will continue to be at the head of university rowing in the UK.
Toby Lassen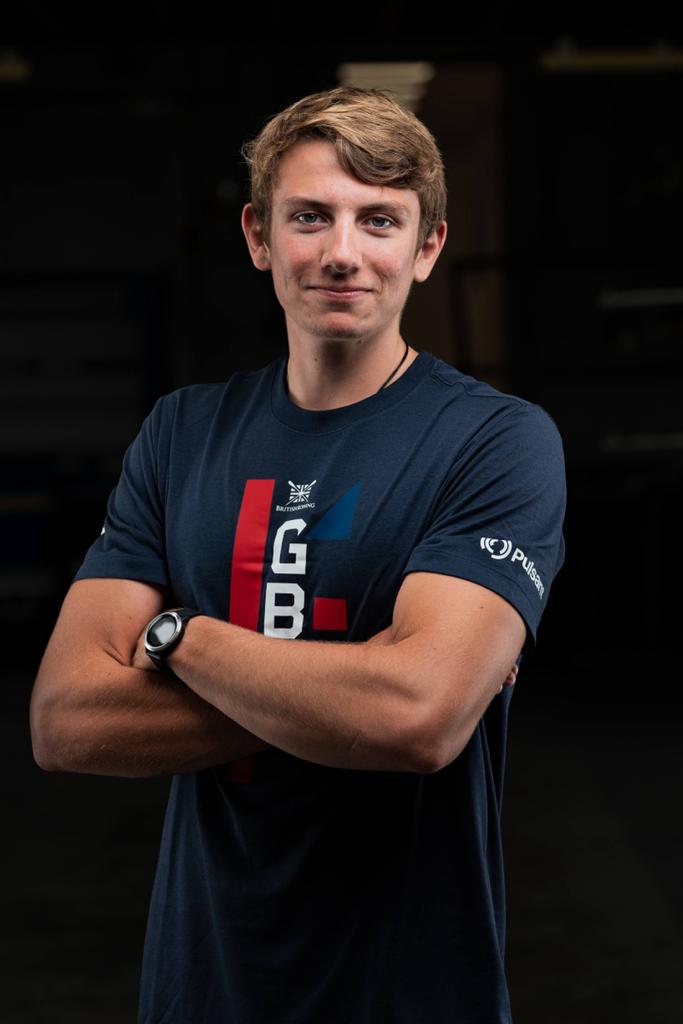 Evan Olson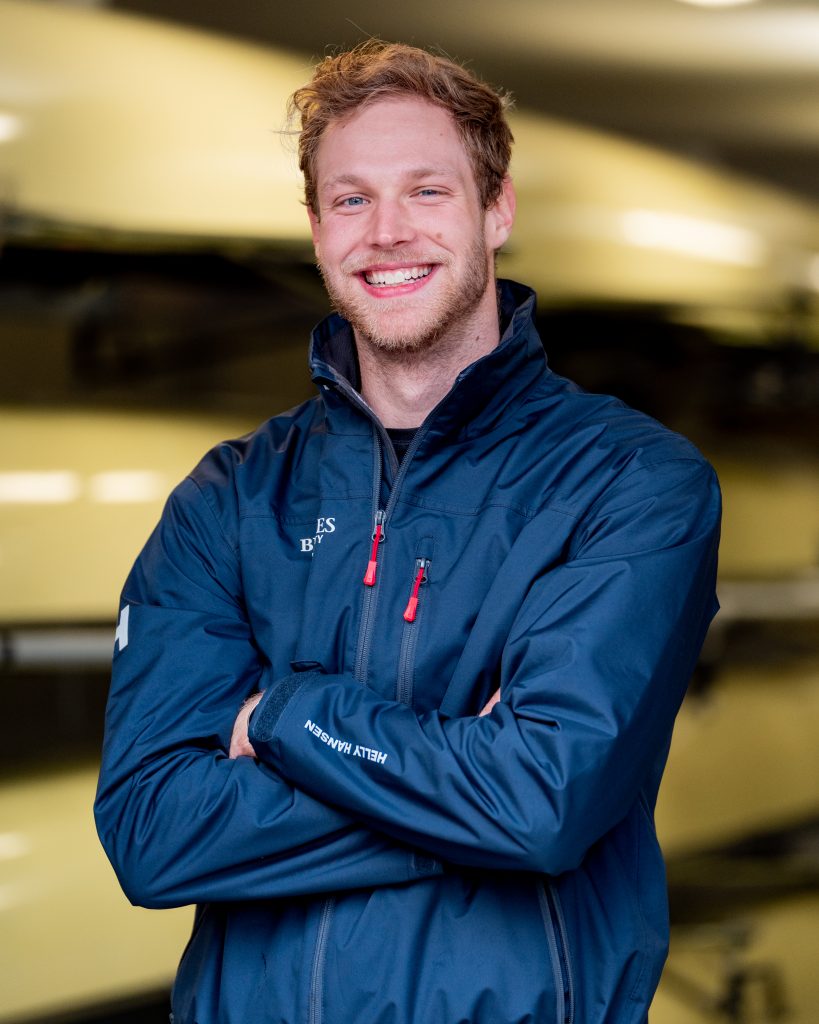 ---
I chose Oxford Brookes, because I wanted to continue my rowing career and continue my education. Brookes is historically very successful at Henley, and I wanted to be a part of that winning legacy. I also have been considering the American senior team for a while but I wasn't fast enough coming out of University for that to be an option. Rowing at Brookes has not only met, but exceeded my expectations.
Despite the weather, England is a great place to live and go to school, I have made loads of amazing friends. My rowing level has increased to a level I never thought possible. The athletes on both men's and women's squads are so motivated to train hard and row fast. It's like each person has this goal of individual improvement, and we all work together and feed off of each other to achieve our goals which then creates fast boats and a fast team.
---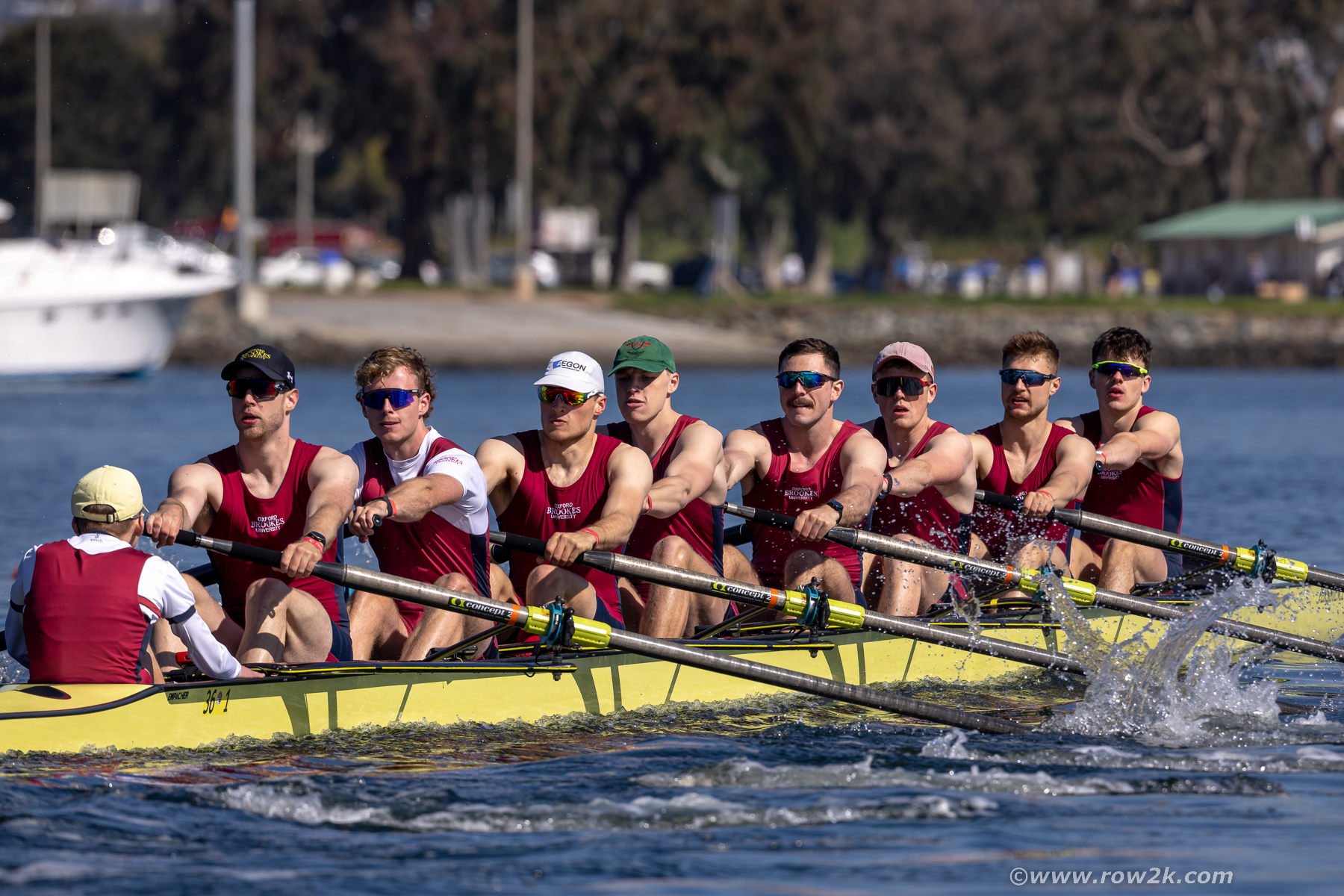 ---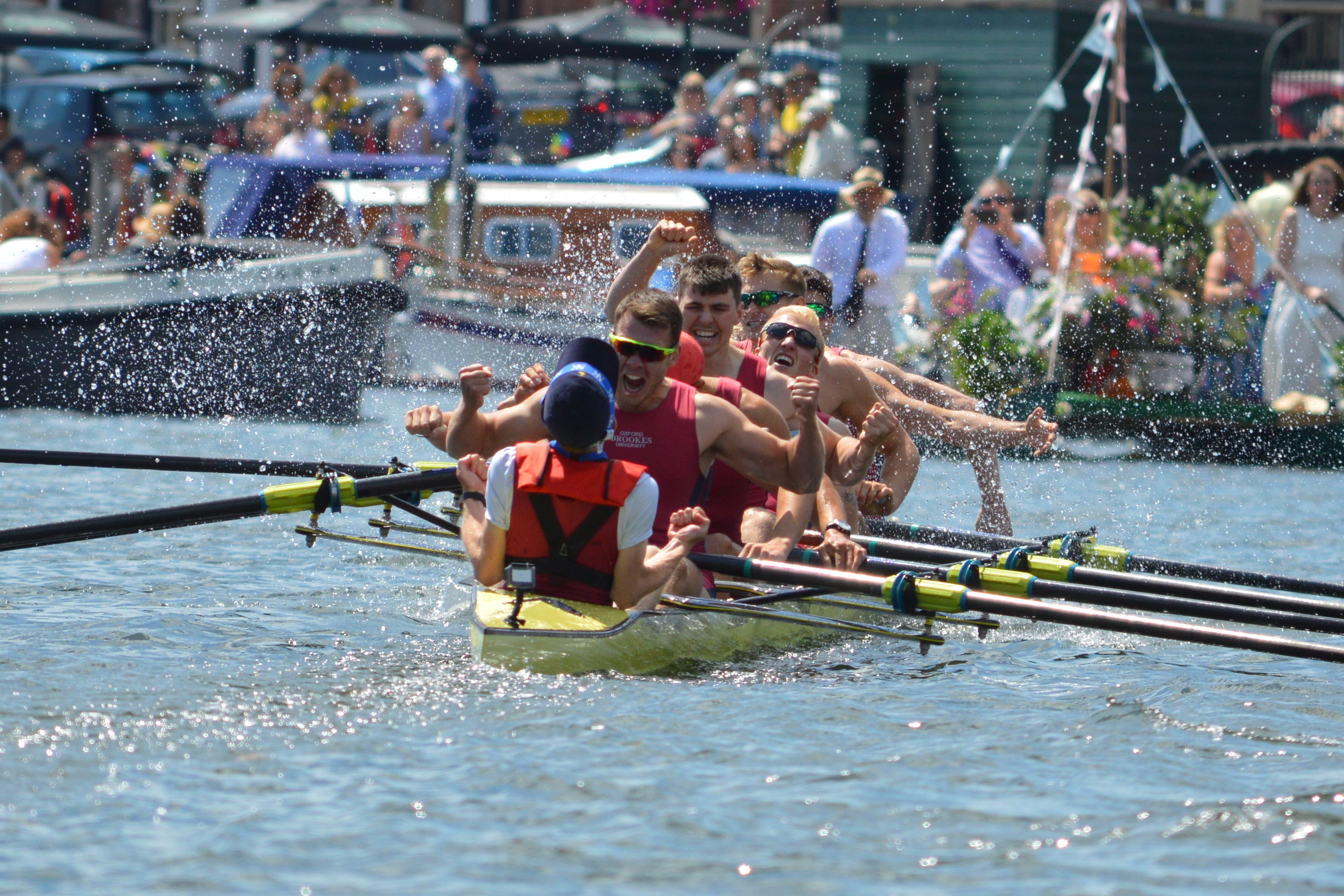 ---
"I started rowing at Grosvenor RC, whilst studying for my undergraduate degree at the University of Chester – but it was more just a weekend activity for me. The opportunity to do post-graduate study at Oxford Brookes provided the perfect chance to really see how far I could take my rowing, whilst qualifying for a Masters in Business Management.
The squad is extremely welcoming to new students, internationals and post-grads, and the training environment is second to none"
Gareth Syphas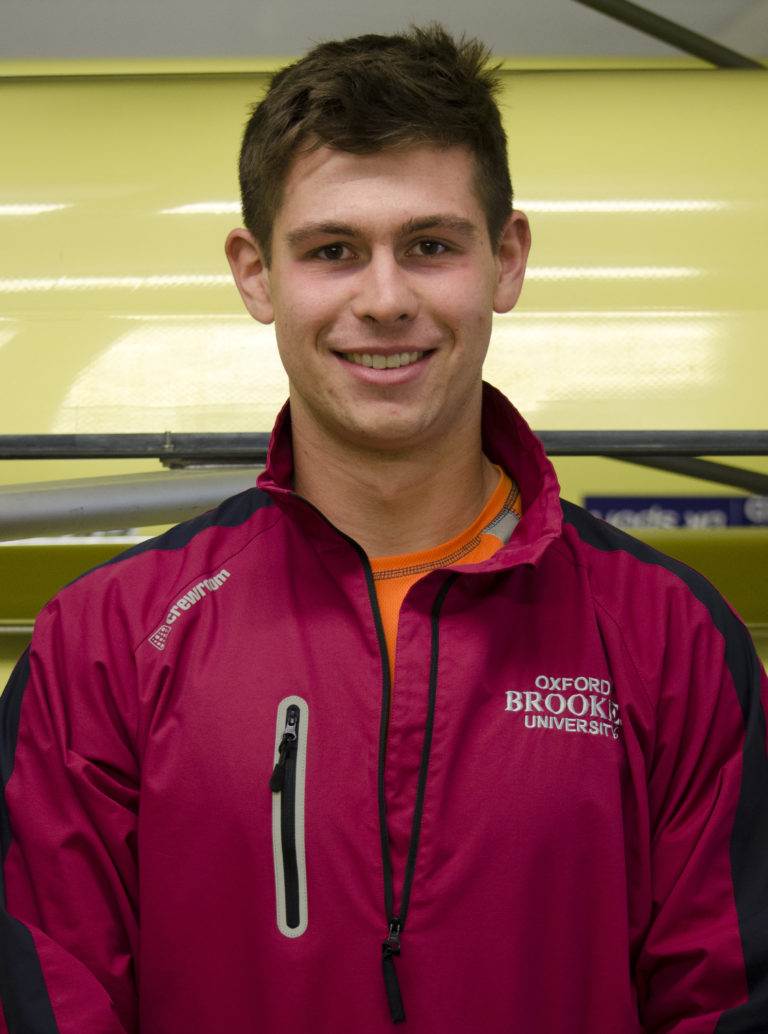 Jack Prior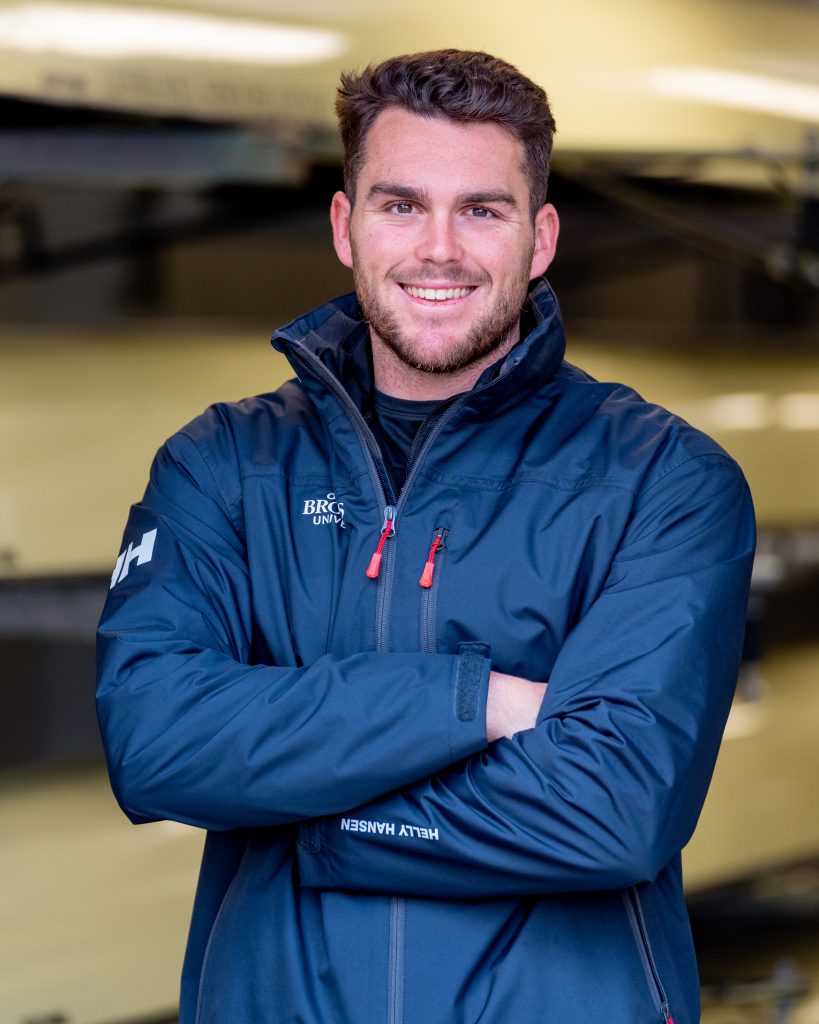 ---
"I decided that Brookes was the place for me after watching the Temple Challenge Cup and Ladies Plate crews at HRR in 2017. I joined in 2018 and got to witness first hand just how tough Brookes athletes throughout the squad really are. Surrounding yourself with such great athletes allows you to push yourself and improve your rowing.
Since being at Brookes I have improved all of my ergo scores significantly, improved my physiology, and have huge racing experience winning gold medals at the 2021 U23 Euro's and 2022 U23 World Championships in the 8+. Last year, being a part of the Prince Albert Challenge Cup win at Henley set me up for several strong performances in the 2- at trials so far in 2022-23. All of this is down to the training programme, facilities, team ethos and coaching at OBUBC."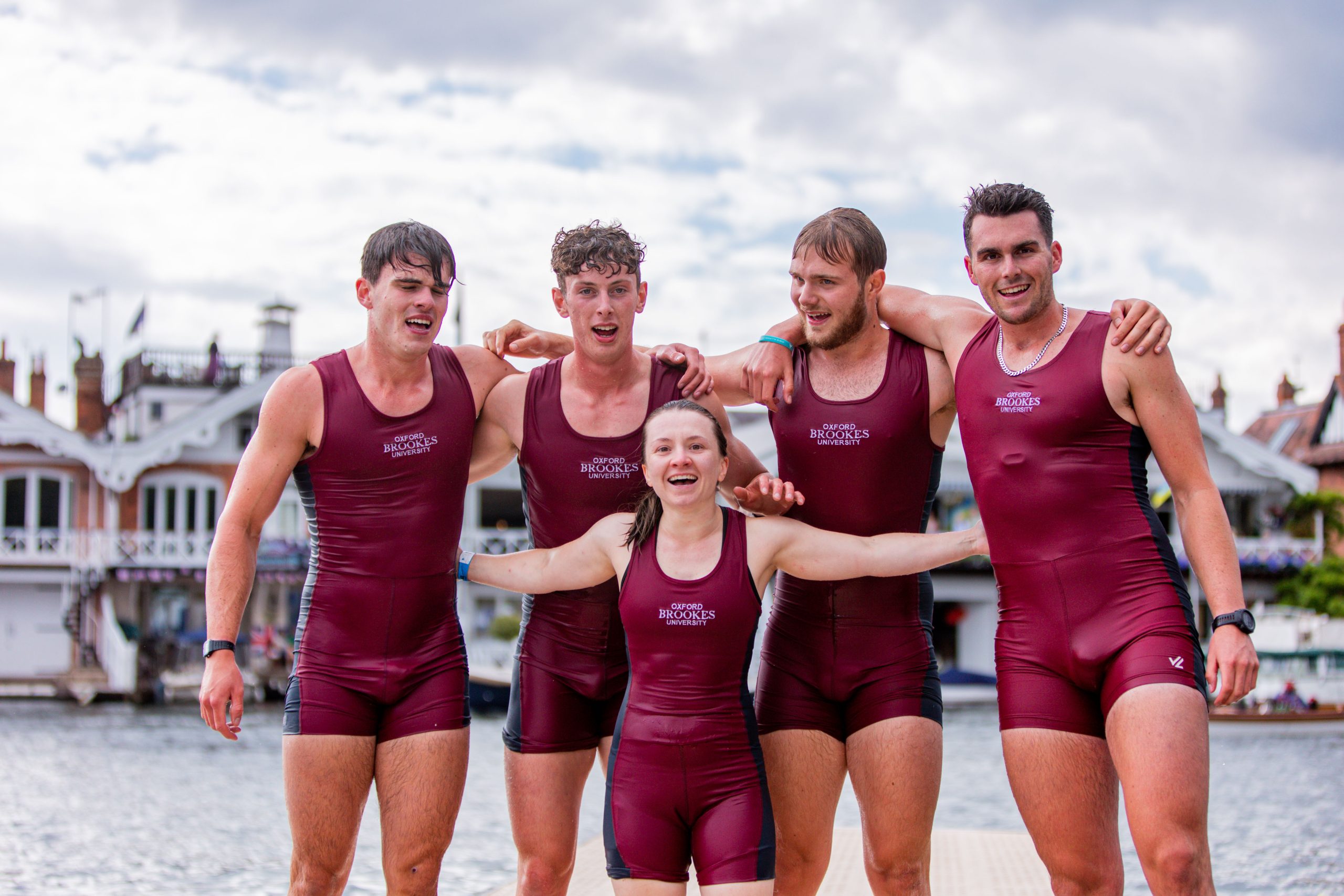 ---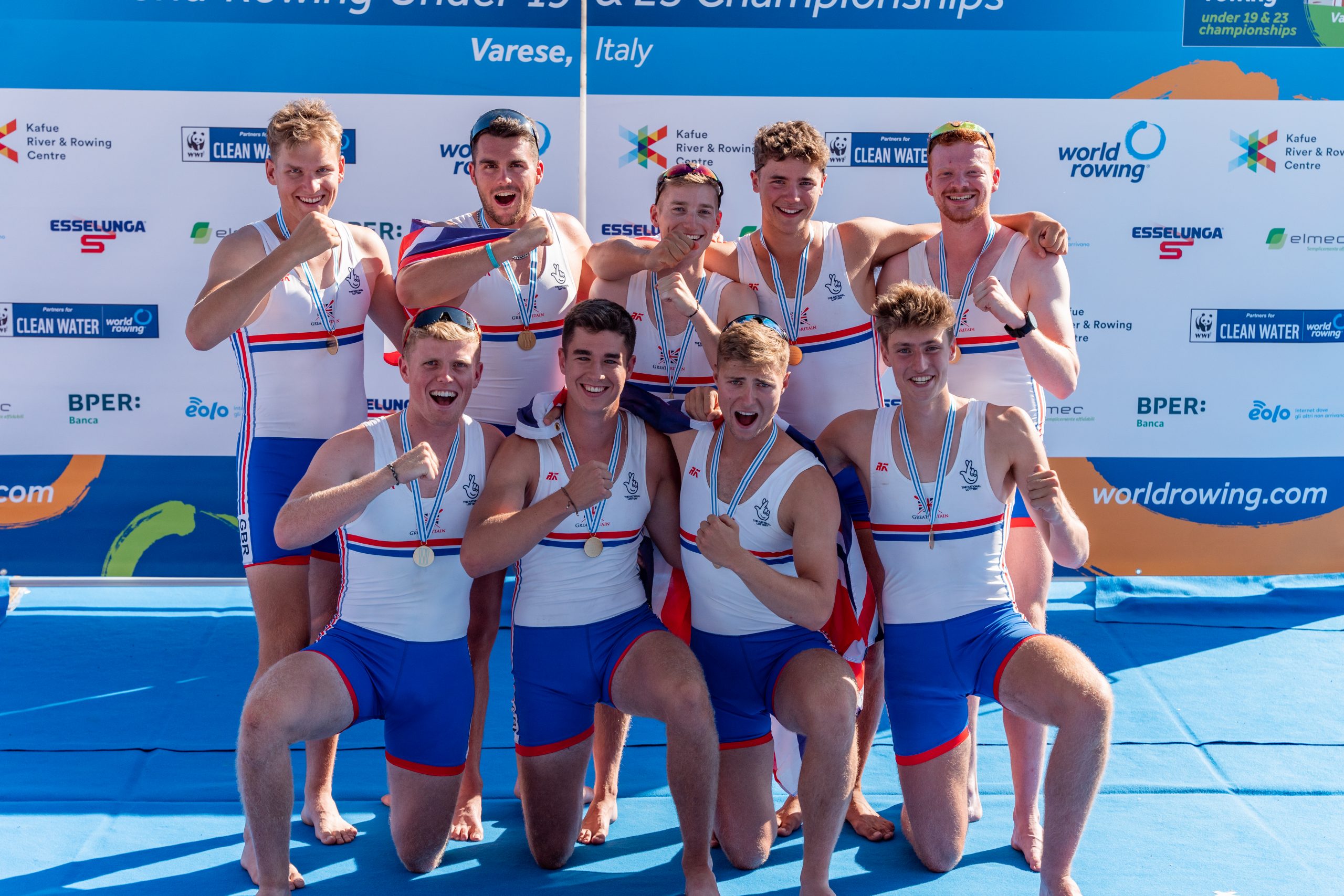 ---
"Having joined Brookes through clearing in 2019 without ever visiting Oxford, I wasn't sure what to expect from the University's rowing programme. Despite this, the high standards expected by the coaches and more experienced athletes within the team became immediately apparent. Getting stuck into some tough training whilst steadily improving my technique and physiology over the past three years has proved been extremely rewarding.
Not only has Brookes been instrumental in facilitating my wins at Henley Royal Regatta and the U23 World Championships, but my experience within the programme has also aided my development into a much more disciplined and well-rounded person."
Matt Heywood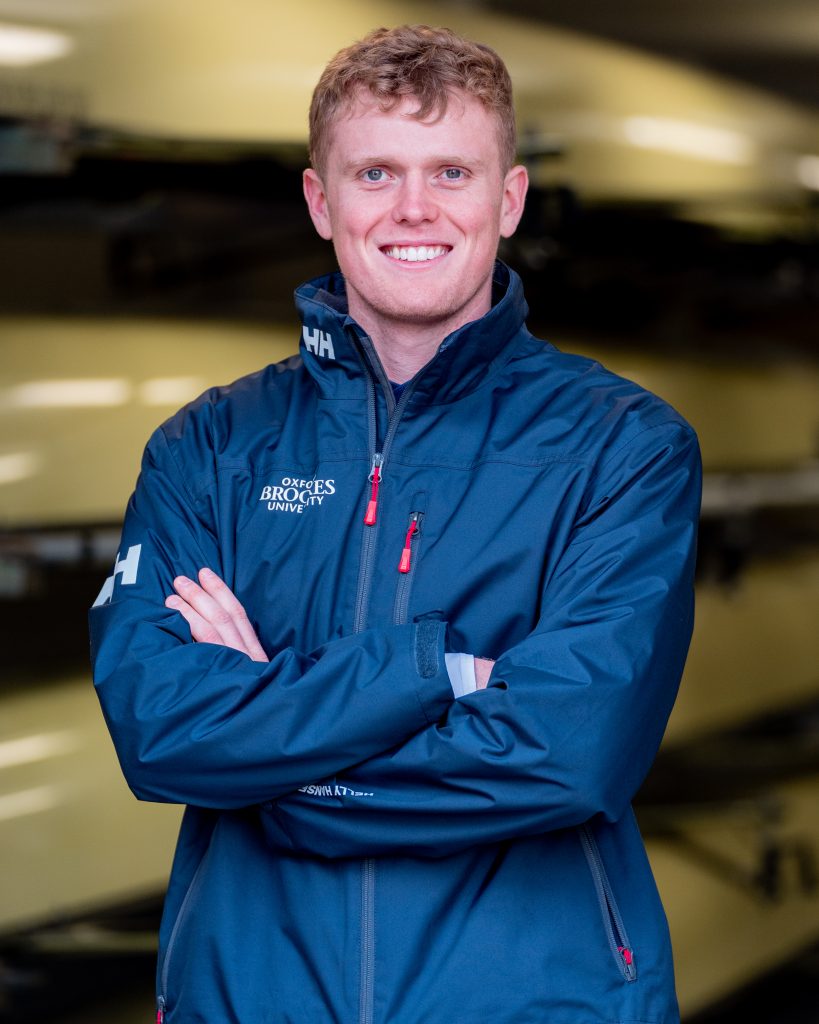 Scott Durant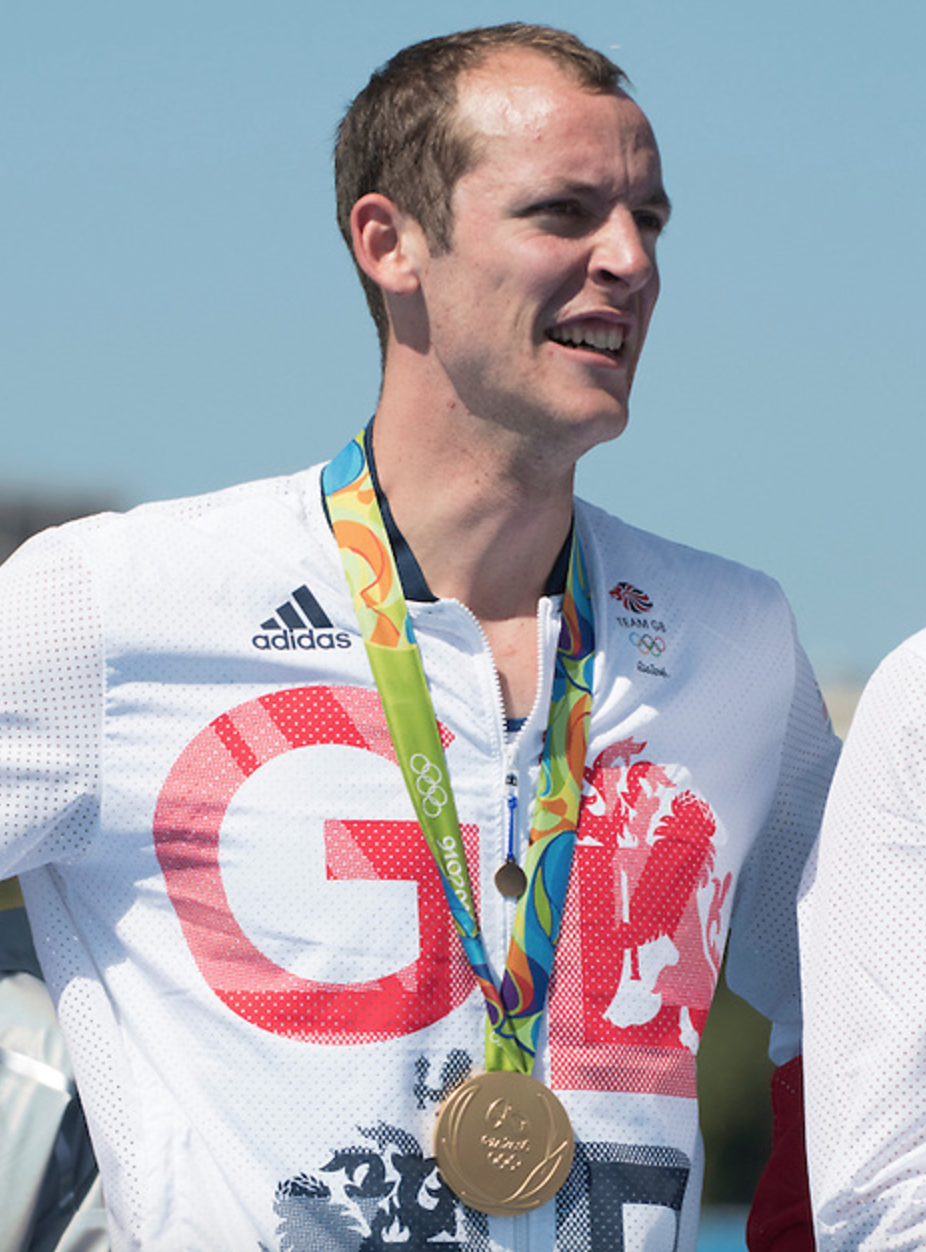 ---
"I chose Brookes because it was a strong choice for the degree I wanted to study, and at the time was one of the strongest rowing universities in the UK. It is a great environment at Brookes – the training is hard, but you feel like you're in it with everyone else. There's a great mentality that transfers into great performances and results on the water.
I have no doubt that, as I got used to the programme at OBUBC, and began taking huge chunks off my ergo scores, that my time at Brookes paved the way for me to earn an Olympic gold medal"
---