The burgundy & navy blue of Oxford Brookes University Boat Club represents a long-standing tradition of rowing excellence and International representation. Even after the University's colour scheme change in 2012, the Boat Club was the only sports team to retain their iconic colours, due to our history of success, and what the colours represent.
Our official racing kit is supplied by JL (USA) and Crewroom (UK) – click the link to the right, to be directed to Crewroom's Team Kit Page.
Password – cholsey20
Open on — 10th February
Closes on — 17th February
No other kit for Boat Club members — including hats, T-shirts, leggings etc. — is allowed to be made for/by individuals or groups.
---
---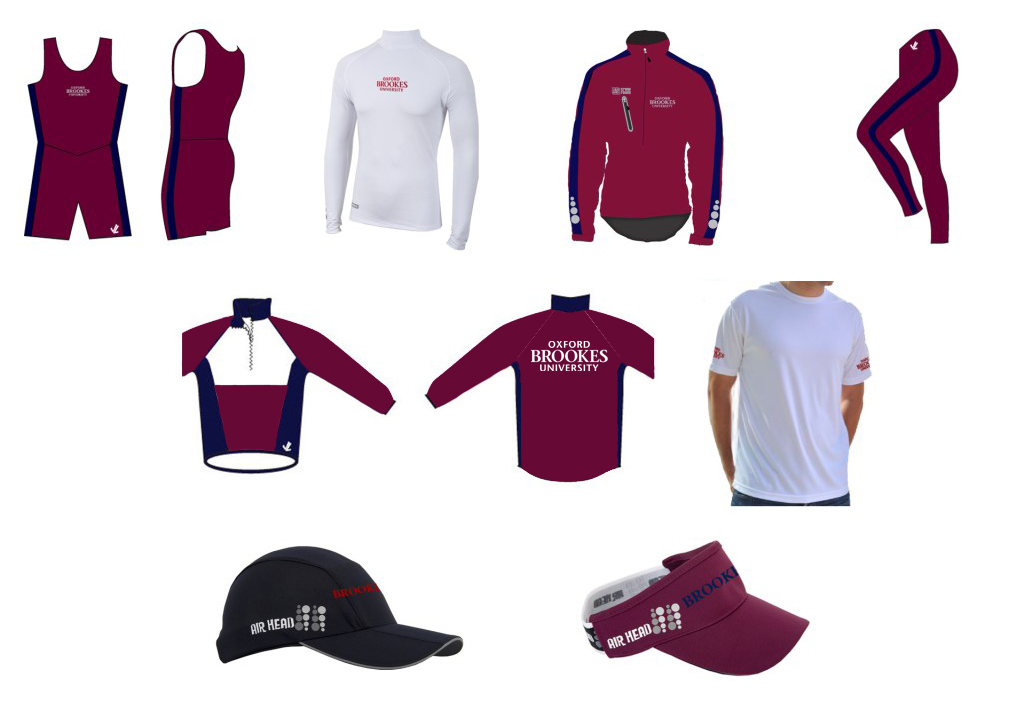 Oxford Brookes has a long history of success & winning at Henley Royal Regatta, and this for many at Brookes is the most important – and final – race of the season.
In keeping with the tradition of the event, every Brookes crew will train & race in Henley zephyr shirts as well as racing all-in-ones. This will be accompanied by a Navy hat (for men) or a Burgundy visor (for women) to keep heat off the head.